Coaching Staff
Mike Venos, Head Coach, available via email for any swim program questions
Drew Edson, Asst Coach
Chris Lueck, Asst Coach
Abby Gowen, Asst Coach
Jonah Venos, Asst Coach
Faith Keating, Asst Coach
Swim Practice Schedule
The season starts on Friday, June 12th, and runs through Friday, July 30th.
Practice times will be confirmed by Thursday, June 11th.
Practices will be held Monday through Saturday, operating with only 24 swimmers per practice time.
Swim Team Evaluations will not be held this summer.
Jr. Cuda's (Pre Team) will not be offered this year.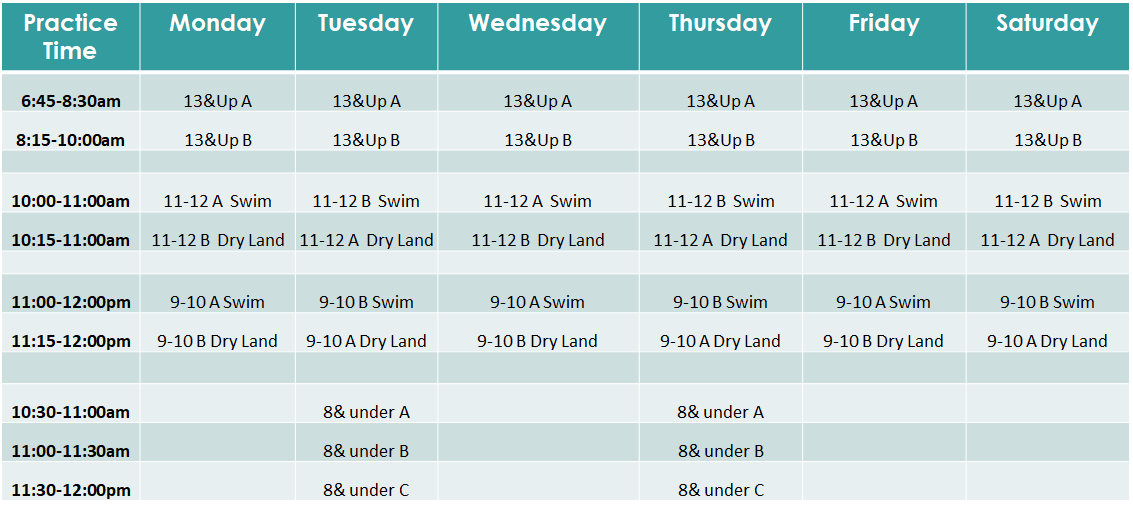 Swim Meets
There will be NO NSSL sanctioned swim meets this summer.
Updates to be posted for any upcoming interclub meets, as well as sent out via TeamSnap.
Swim Team Rules and Guidelines
All swimmers should come to practice with suits on ready to practice.
Locker rooms will only be open for the use of the bathroom.
Swimmers will ENTER through the same big gate to the right of the main entrance.
Swimmers will EXIT out the gates by the dumpsters (i.e., the area where we sit for A Finals).
Parents are NOT allowed to stay inside the club grounds for swim practice.
Drinking fountains will not be available.
Swimmers are to bring their own water bottles to practice.
All swimmers are to safely follow the 6 ft of social distancing at all times.
Avoid touching gates, fences, benches, etc. if you can.
Please do not attend practice if you or a member of your household does not feel well.
Registration
Please note swim team registration must be completed, with a signed waiver and full payment before your child can participate in any practices. Swim Team Fees:
1st Child= $160
2nd Child= $155 ($315 total)
3rd Child= $150 ($465 total)
4th Child= $145 ($610 total)